The technology is developing a fast pace that is facilitating the introduction of innovative services and application that is possible because of the great ideas. The customized software solutions have opened doors to many unimaginable things that is making fantasy a reality. The modern world will have advanced software solutions that will make the life easier. The trends that will sweep the world by storm in 2018 are;
Blockchain Development
Bitcoin and other cryptocurrencies dominated the year 2017 with its meteoric rise. Beyond the possibilities of digital currency, it opened the business world to the blockchain technology that can revolutionize the business transactions. The leading companies like IBM, Microsoft, Oracle, and Amazon have introduced their own blockchain platforms that has led to fierce competition of enterprise-level dominance. The year 2018 will see a rise in blockchain platform based applications development.
Rise of Internet of Things
The interconnectivity of devices has garnered a lot of attention with devices like Apple watch and Fitbit. The Internet of Things implemented in lot of devices is turning everything to a data collecting device. The IT companies are coming up cheap technologies that will help in cheaper and faster processing of data. With the use of edge computing, network engineers will create a good infrastructure for the IoT future that many business establishments will adopt. It will aid in faster processing, good real-time analytics, and best strategy development.
Software for Increasing Cyber Security
The year 2018 will mark crucial for the cybersecurity that will help a business include safety as its main focus. The internal and external security will avoid any vulnerabilities that can affect the software used in the industry.
The Upsurge of Artificial Intelligence
Every business now needs to adopt the AI to enhance its relevance among the customers. The smartphones, Big Data, voice activated home assistants, etc. are the success of the AI. Data engineers and Data officers are developing software that will catch up with the current trend to revolutionize the AI in all aspects of human life.
Virtual Reality
The entertainment industry is catching up with the advancement of technology by introducing the Virtual Reality into home entertainment system making it more popular.
The new technological advancement with customized software will make the world a better place to live. It will help in developing long-lasting products that can blow people's mind. The custom software can transform the global stage at an affordable rate by enhancing the flexibility, reliability, and agility of services.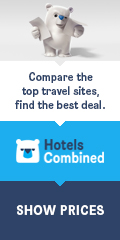 Hits: 491