The machine learning or artificial intelligence development will impact in transforming the enterprise resource planning (ERP) drastically. It will help organizations in optimizing their business operation model by revamping the software applications, business processes, and technological infrastructure. It is paving way to digital transformation that will sweep the world by storm. To keep in pace with the modern business innovations, the ERP software has to incorporate new hardware and software technologies. So, machine learning, which is a part of the artificial intelligence will have a great impact on the software industry.
What is Machine Learning?
The machine learning encompasses designing and construction of application that will learn itself based on the data inputs or outputs. It learns from experience involving training that helps in generalizing the events. It performs actions according to the events that are new or unforeseen using data mining, predictive analysis, etc. by determining the patterns successfully. The machine learning will contribute in shaping the future as it will serve as a new class of software. The importance is it can learn without programming by accessing the structured and unstructured data.
Transforming ERP Solutions
Earlier the machine learning generated results on the basis of human instructions. But, the advanced technology has helped the machines in making them good enough to figure out conclusions of a problem from the data. Every company is looking to integrate the machine learning in their establishment to automate processes or boost the efficiency of humans with assistance in huge data driven tasks.
The machine learning has helped in developing cost-effective ERP solutions that will increase the efficiency of the organizations.
It has resulted in the Big Data solutions that can easily manage structured and unstructured data of an organization.
It offers a user-friendly business analytical solution that can provide apt information to enhance the experience.
The machine learning has resulted in Cloud infrastructure that has made ERP solutions widely accessible.
It has aided in better computing power that allows easy managing of complex algorithms and large data sets.
The machine learning will help develop AI solutions that can learn and speak to respond to the transaction with accurate predictions and execution.
The machine learning is gaining popularity with the business models becoming complex everyday. It is producing huge amount of data that requires fast decision-making with less latency. So, the demand for the need for sophisticated solutions that will address the business problems with precision is high. At the same time, humans need to contribute by supervising the machine learning to ensure they do not take unethical or discriminatory decisions.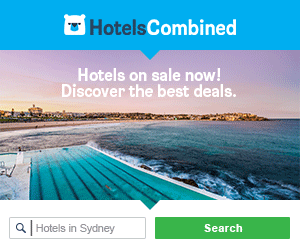 Hits: 430